Visions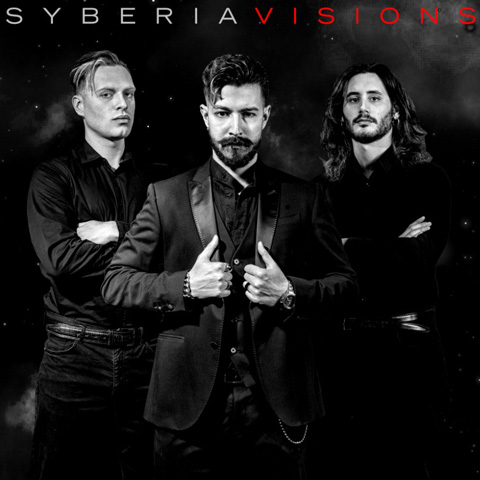 Registrato ad Aprile 2019 presso i Black Tape Studio di Roma.
Missaggio di Valerio Londini e Marco Mantovani, mastering di Marco Mantovani.
Titoli e testi scritti da Jan Filipovic.
Musiche scritte da Jan Filipovic ad eccezione di "Out of the Shadow" scritta dai Syberia.
Arrangiamenti di Tommy Rock e Jan Filipovic.
Tutte le canzoni eseguite dai Syberia.
Artwork ed illustrazioni grafiche di Bruno Ferraro e Jan Filipovic.
Foto di copertina di Giuseppe Trogu e Jan Filipovic.
Rilasciato il 24 Luglio 2019.
Tracce e Testi
Beyond Lushàn

Love Like Death

Dear Luna

Out of the Shadow

Too Cold

Great and Black Wolf Says
Line-up
Jan Filipovic: voce e basso
Tommy Rock: tastiere e sintetizzatori
Alex Lucars: batteria e percussioni